Dr. Martin Luther King's legacy lives through us all. He led during a time of great turmoil in our country and there were significant cultural, legal, and regional barriers that prevented unity from existing in our country. As we work to overcome some challenging times in our country, let's remember the words and actions of Dr. Martin Luther King, Jr.

Staff News
I was out of the building quite a bit last week, yet Assistant Principal S
teve Gehlert
and
Kip Greenhill
did an excellent job taking the lead. Mr. Gehlert worked with several teachers to find other classrooms to conduct class when faced with a water leak, they both met with a group of students to work through a conflict, and Mr. Gehlert attended an important meeting about the Global Scholars Program. I want to publicly thank them for their leadership!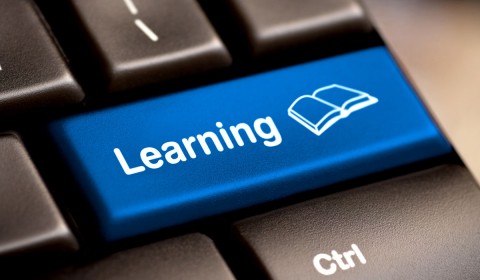 English teacher Ann Trotter, Physics teacher Greg Morris, and AP US Government teacher Kirk Hilbrands hosted several administrators from Worthington City School District to share their experiences with blended learning. Each presented a different delivery model for their blended learning classes, which is a unique component of differentiating how they meet the needs of students. The Worthington cohort was impressed by the variety of approaches, the focus on student learning, and what they heard from students as they shared they enjoy most about having a blended class. This form of differentiation is by no means an easy process, yet the collaborative support provided during the training has proven to be invaluable. It's a reminder that to work in isolation is merely a choice and working together in a Professional Learning Network leads to significant learning for teachers and students.
Students As Learners
Science Olympiad Advisor Sudha Ganesan provided an update on the resent success of our Science Olympiad Team after they competed at the Kenston Science Olympiad Invitation on Saturday, January 16, 2016. She states:
"Our two high school teams were off to a great start at the Kenston Science Olympiad Invitational. I am
proud to share that our students' hard work helped them win medals and ribbons in eight events and brought home the over-all Eighth Place Trophy! Our teams placed 11th and 37th out of 48 schools, including the top eight schools from Ohio and the top schools from Pennsylvania, Michigan, and Virginia. This is an amazing start considering we played with only 14 members on our Varsity team and 10 members on the Junior Varsity team. Even as we walked out of the Kenston High School building our students were already talking about what they needed to do to make sure they come home with a team trophy at the next invitational, too."
Congratulations to the following Science Olympiad team members:
Medal Round:
· First place gold: Wind Power – Aditya Mistry and Bhagee Ganesan
· Ribbon (4th – 8th) Round:
· Fourth place: Anatomy and Physiology – Bhagee Ganesan and Shankar Pattabhiraman
· Fifth place: Protein Modeling – Aditya Mistry, Nikhil Pramod and Shankar Pattabhiraman
· Sixth place: Bridge Building – Parker Lehmann and Jonah Callinan
· Seventh place: Wright Stuff – Gunnar Wielinski and David Tan
· Eighth place: Cell Biology – Bhagee Ganesan and Nikhil Malakalapalli
Forensics – Shota Nemoto and Olivia Samson
Air Trajectory – Gunnar Wielinski and Nikhil Malakalapalli


Students in our Theatre Program participated in 24 Hour Theatre over the weekend! Theatre Teacher Elliott Lemberg gave participants three themes in which they had 24 hours to prepare a performance. The themes were: appearance verses reality, change, and order and disorder. Students selected their teams and applied everything they've learned first semester to create a number of skits that they performed in front of a live audience. This is such a unique learning opportunity and it exemplifies our students ability to think critically and creatively, communicate effectively, and collaborate to solve problems!
Athletic Update
Our Girl's Varsity Basketball Team is coming off 2 big wins last week. First,
they avenged an earlier loss to a 10-2 Mount Vernon team. Second, they upset a 12-1 Watterson team. Currently, their record is 9-5. The team is led by seniors Meche'la Cobb, Caitlin Coss & Liza Hernandez. They beat Olentangy Orange Friday night, but lost to Upper Arlington on Saturday.
Our Bowling Team is off to a great start! Coach Damian Hammond provided the following images of our bowlers in action!


Upcoming Events
Tuesday, January 19, 2016 First day of second semester
Wednesday, January 20, 2016 Department Meetings 7:15 am
Thursday, January 21, 2016 Department Meetings 7:15 am
Saturday, January 23, 2016 A Cappella Cabaret
Articles Worth Reading
Managing Stress: Creating Calm In Your Career

10 Smart Leadership Solutions for Everyday Challenges
Be Great,
Dwight