Student Voice.
Increasing student voice is a key topic discussed in education circles today. From Student Government to school town hall meetings, education leaders are implementing a variety of strategies to increase student voice.
Today's students want and need to be heard. They are inventors, innovators, creators, and thinkers. They desire different experiences from school, in their social settings, and in their future careers. They are taking steps to create ways to learn more about their passions and interests. One example of one of these students is New Albany High School junior Joshua Rajakumar, founder of the New Albany Young Business Leaders Club. Following is the New Albany Young Business Leaders Club from Joshua's perspective:
My name is Joshua Rajakumar and I am a junior at New Albany High School. This year, I started the New Albany's Young Business Leaders Club. We have been active for about a month now and we have had two guest speakers thus far: Mr. John Kish and Mr. Bill Ebbing. We are excited about this partnership between the New Albany Community and the High School student body.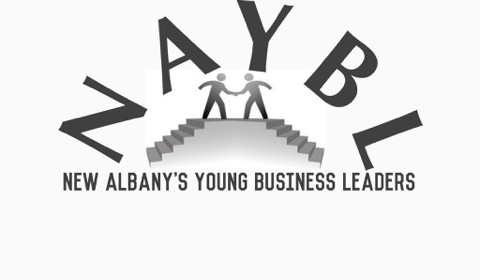 What is the New Albany Young Business Leaders Club?
New Albany's Young Business Leaders is open to all New Albany High School students – from those who have a strong interest in business related careers to those who would like to know what business is all about. We provide exposure to all areas of business related careers, leadership development, resume building, and networking opportunities. Members participate in lectures, workshops, and community projects related to the different areas of business.
We meet every 2 weeks in the Jefferson Room on either Mondays or Wednesdays (currently Wednesdays) after school from 3-4 PM.
As the Founder and President of the club, I have been fortunate to have a team to assist me – Miles Waytes as the Vice President, Brian Schnell as the Media Manager, and Sudeep Ganguly as the Secretary working alongside me in this endeavor.
We currently have 45 registered members.
Past Speakers
On February 10th, Mr. John Kish, the SVP and CIO of Safe Auto Insurance, gave a presentation. He spoke about diversifying talents to be capable of performing many jobs and duties. He also addressed three of the most important skills to be successful in the business world: technical skills, people skills, and vision. He also addressed the importance of interviews and resumes and the major things to focus on in each, as he has hired multiple people for jobs and internships in the past.
On February 24th, Mr. Bill Ebbing, the President of the New Albany Company, gave a presentation. He spoke on the importance of community, creativity and perspective. He also touched on the positives and negatives of getting a masters degree/ MBA. The biggest thing he talked about was identifying your weaknesses early, so you can build a team around it and become stronger.
On March 9th, Mr. Andrew Klinger, VP Wealth Management at the Huntington Investment Company, gave a presentation. He touched on a variety of topics, including the importance of transparency when working with a group to enhance productivity. He also stressed that you should not expect to start earning a very high base salary, and that when you enter the labor force, experience and perspective is more important than money. Because Mr. Klinger used to be a stockbroker, and is now a wealth advisor, he also spoke on some stock related topics.
One piece of advice he gave was that even though you should buy low, to never buy a stock that is falling, and wait till it bounces back up. Other than low prices, he also spoke on the importance of looking at other factors such as the quarterly earnings, new management in the company, and the products they are making. He advised that that before you buy a stock, to always give yourself three reasons why you should buy it. In addition to this, he touched upon other topics such as derivatives, compliance and regulation, and commodities.
Future Speakers
On March 30th, Becky Jenkins, CFO and Treasurer of NAPLS, will give a presentation.
On April 13th, Adam Van Treese, Campus Recruiting Manager for PricewaterhoueCoopers, will give a presentation.

Thank you,
Joshua Rajakumar